Sasahara is a tiny village at 1100m in the Yamaura, the rural area closer to the peaks of the Yatsugatake. For centuries the locals have led a life in harmony with the mountains, enjoying nature's blessings whenever possible and using their ancestors' wisdom to turn nature's challenges into opportunities when necessary.
Local grannies are the ones whose role is to protect this wisdom and pass it on to the next generation. Some of them were born and bred in the village, and others came here after getting married to a local, others yet moved in later in life. They all have something in common, though: their love for the region and their determination to protect the area's unique gastronomy.
Our cute grannies will welcome you to the village and offer you a taste of their daily lives. Gather some wild vegetables for crispy tempura, harvest some fresh cucumbers to make a colorful agar cake, or grind some fragrant perilla grains to go with your rustic mochi.
Here you can experience a traditional way of life attuned to the land and its seasons.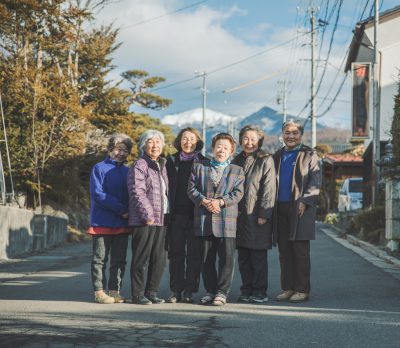 The grannies of Sasahara Village