Ariura-san's kitchen is a treasure trove of traditional gourmet treats.
Her cupboard is lined up with assorted jars filled with any vegetables soaking in colorful liquids; her drawers are stacked with any imaginable cooking utensils. It's like a research lab for delicious meals that are also good for the body.
She only selects the highest quality products and commits to process them by herself whenever she can. After all, her main objective is to achieve good health through good food.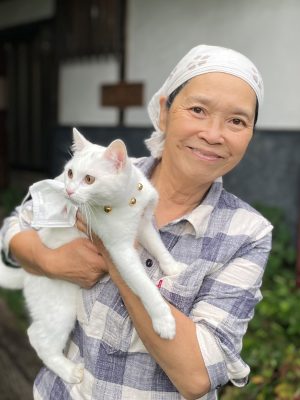 Ariura-san
Owner of Kamosuya