Incorporating innovative elements into traditional recipes is my way of carrying on the family tradition
The soba noodles served at Katsuyama Soba are thick and dark-colored, a rustic version of the dish that has its roots in the handmade soba local farmers used to make at home. Miyasaka-san inherited the technique to make this "countryside" soba from his father, who first started Katsuyama Soba restaurant 50 years ago.
Creative at heart, Miyasaka-san at first refused to succeed to his father as chef but soon discovered that keeping his family soba tradition alive by experimenting with new techniques and original arrangements was exactly what he was meant to do.
If you stop by Katsuyama Soba for lunch or dinner, you definitely should order Miyasaka-san's fantastic side dishes together with the restaurant's traditional countryside soba noodles.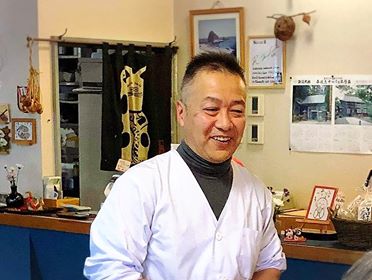 Shinichi Miyasaka
Owner and Chef of the restaurant Katsuyama Soba