Sadamasa is a small family-run smithy that has forged blades for about 100 years.
Instead of specializing in a single instrument, they have strived to offer the farmers living in this region a vast array of products. Here you can find kitchen knives, hatchets, sickles, and more.
The current smith, Yusuke -the owner's youngest son-, is still in his 30s. He is quite young but not any less dedicated to his job. When asked how much experience you need to accumulate before you can be considered a good smith, without fail, he replies:
"Experience alone is not enough; you also need perseverance. It doesn't matter how many knives I have made already; every time I sit at the forge, I think about how to make an even better one; what I can do to improve the sharpness, the hardness, and the balance. Every day is a new challenge."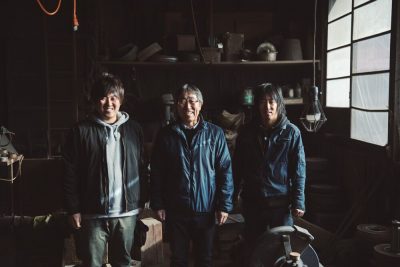 Sadamasa
Founded in Taisho year 9 (1920), Sadamasa is a family-run smithy specialized in farming and house tools.