Unable to do any farming in the frosty winter months, some locals sapiently used the dry cold weather to start an unsurpassed craft of saw blacksmithing. Shinshu saws are made with the best-quality ironsand. Each one is expertly crafted by the smiths to be well-balanced, sharp, and hard-wearing, which of course, made them the most sought-after carpenter tools in the market.
Where there used to be hundreds of smithies, nowadays only remains the one run by Kanehiro Morozumi. Kanehiro has worked as a smith for 55 years as his father before him, carrying on the tradition inherited from generation after generation of craftsmen.
Kanehiro does not have any disciple to succeed him, and lately, the company which extracted the ironsand closed down, thus blocking his only channel to the precious raw material.
The future of Shinshu saws looks bleak, but the smith does not let anything bring him down.
When asked about his plan for the future, he replied with a smile that: "As long as there are people in need of my saws, I will keep forging to the best of my abilities.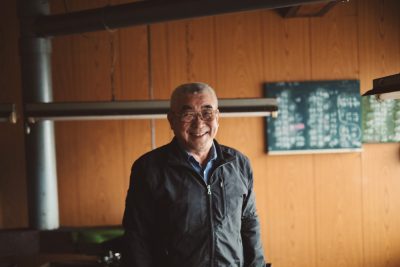 Morozumi Kanehiro
Certified Shinshu Master Craftsman